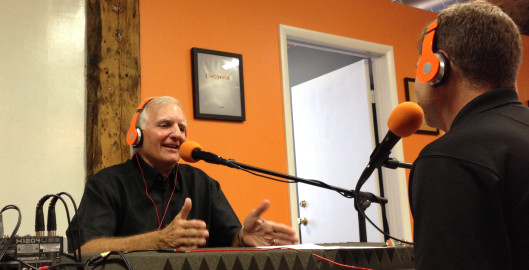 I was given the opportunity to be interviewed by Brian Burkhart for a podcast last week. He was kind enough to share the segment which featured my thoughts and experiences on leadership:
If you ever are in Palm Springs—Rancho Mirage to be exact—you must visit Sunnylands. The name might not grab you, but you will marvel at everything else about it. Especially if you have an interest in history, care about our country, admire a courageous idea and/or respect a great philanthropist. Throw in a heavy dose of political leaders and Hollywood celebrities for fun.
You may have heard of Walter and Leonore Annenberg. They amassed a fortune from his business leadership in journalism and pioneering role in television. The couple went on to be extraordinary philanthropists, designating more than $3 billion in grants and gifts to major research universities, hospitals, medical centers, public schools, and cultural and civic organizations.
To get away from the east coast winters, Walter built Sunnylands. What started as a vacation residence in the California desert became so much more. Friendships with political leaders and Hollywood celebrities made the home a center for gatherings, meetings and social events. Sunnylands was Ronald Reagan's "Western White House." Frank Sinatra married Barbara in front of the fireplace.
In 2001, Walter and Lenore Annenberg established The Annenberg Foundation Trust at Sunnylands to "address serious issues facing the nation and the world community." They envisioned Sunnylands as a place where intimate and solution-driven meetings could take place as they had while the couple was alive. Today, Sunnylands is a 200-acre estate and historic residence that provides a place of tranquility and hospitality where national and international leaders from a range of fields–beginning with the President of the United States–may convene to "promote world peace and facilitate international agreement."
Few ideas have inspired me more than the vision of Walter and Leonore Annenberg. I sure wish I could have shaken their hands and expressed my gratitude to them. Sunnylands is open to the public.
Can you imagine spending the day with a large group of young men and women from Italy who are on their "…first trip to America?" I was thrilled to be asked by DePaul University to consult on this unique project and address these young people who are in their late twenties and early thirties.
They were all school administrators and teachers who sought professional development from a leading university. More importantly, they were bright, enthusiastic, passionate young professionals who have dedicated their lives to making a difference as educators. They beamed when I told them that, despite just meeting them, I knew that each and every one of them was amazing.
It was an easy and honest exclamation to make. Why? As I pointed out to them,
"You are changing lives! You embrace every day the challenge of making another human being a better person. That is what amazing people do for a living"
We spent an entire morning being engaged in conversation. How do you be an effective educator when you are preparing young students for future jobs which, in many cases, have not been invented yet? How do you reach that student who doesn't care? Why honesty and confidence are so integral to successful communication. But most of all, these educators needed to learn to believe in themselves.
I must have helped a little because I received a bunch of invitations to visit Italy!